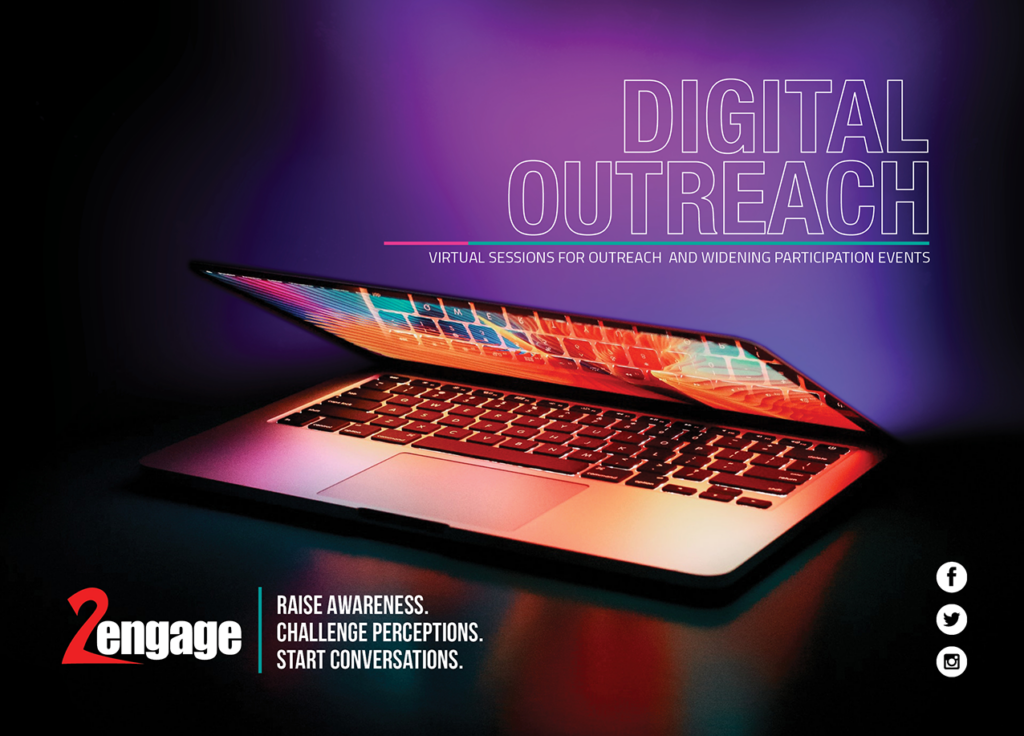 Overview: The Outreach Pack
We offer a range of digital sessions designed to enhance HE events. Our award-winning programmes are 18 years in the making and constantly evolving. However, our vision remains unchanged – Raise awareness, challenge perceptions and start conversations. 
We're a team of teachers, lecturers, artists and entrepreneurs who use creativity, real stories and evidence-based research to ensure our work speaks to young people, regardless of their situation or background. We take on difficult, sometimes uninteresting issues and make them significant and accessible using theatre and inclusive workshops.
Our programmes reinforce many of the key concepts that make up the Gatsby framework. We support institutions on their benchmark journey, from one-off events to extra-curricular activities, we contribute with impactful, inspirational and life-changing interventions.
Gatsby Benchmarks
Outreach Sessions
Widening Participation
Uni Connect
Information and Guidance