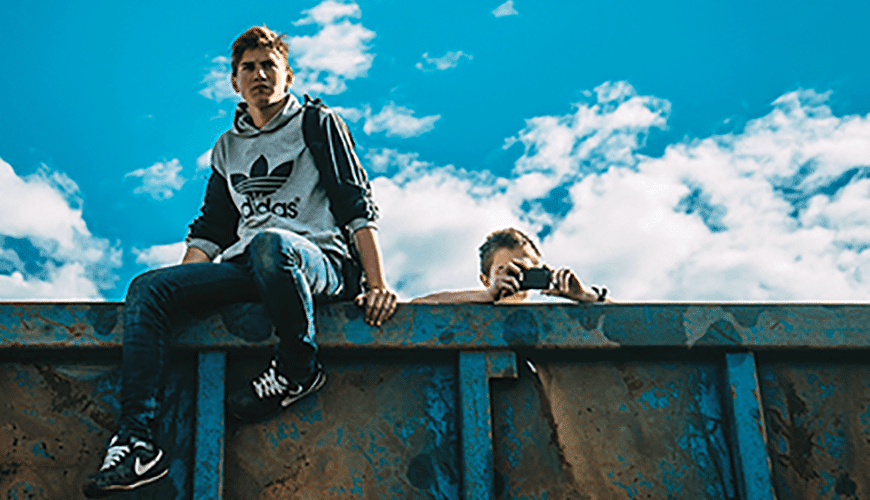 Cyber Bullying DVD Project
Key Aims:
Cyberbullying awareness for not only young people but their community also.
Equipping young people with the tools and support to avoid/deal with cyberbullying.
Increase in confidence
Providing a safe space to share and explore own ideas
The Challenge
2engage approached ten young people from Catch22 Ellesmere Port and asked them what issue was most affecting them and their peers. They unanimously identified cyberbullying. Cyberbullying is still a prevalent issue today as there are more social media platforms in use. The NSPCC state that cyberbullying can include excluding from online games/group chats, sending threatening or abusive messages, sharing malicious/embarrassing images or videos, 'trolling', setting up hate pages, creating fake accounts and catfishing. This leads the victim to have a complete lack of self-esteem and often mental health problems such as depression and anxiety; many wanting to harm themselves. According to Bullying UK (2014-2016 UK National Survey), 56% of young people said they have seen others bullied online and 42% have felt unsafe online.
Catch22 is a local charity dedicated to helping young people out of difficult situations, giving them the chance to achieve their dreams. They were keen to work alongside us to help young people deal with cyberbullying and to encourage safe use of the internet. Carrie Fisher, Project Coordinator at Catch22 said "traditional forms of bullying are usually confined to schools, so when a child returns home after school the bullying stops. However, with the progression of technology and social networking, cyberbullying is a form of bullying that can happen everywhere and at any time".
The Project
Funded by the Youth Opportunities Fund, 2engage created a series of drama workshops which explored the issue of cyberbullying. After discussion, activities and research, the young people decided they wanted to create a documentary to help other young people. The documentary highlights what cyberbullying is, the effects and what to do if it happens. It is a resource made by young people for young people.
The Outcome
They had the chance to use film-making equipment and learn new techniques.
We helped to increase their confidence in their own ideas.
They became advocates for their peers.
It was a chance for them to explore their creativity, especially in drama and film-making.
They met other peers from other schools, made friends
This experience inspired us to take this project further and led on to 2engage creating 'The Snap Trap'- an e-safety show for primary schools.